Belvie is a bean to bar producer located in Vietnam. Based on the requirement of creating a premium packaging design for their single origin chocolate bars using their existing branding, we came up with a series of concepts, supported with 3D renders to allow the client to see an almost final image of the proposals.

Hi-end but traditional branding was what we tried to create in the design to reflect the high-quality of the products.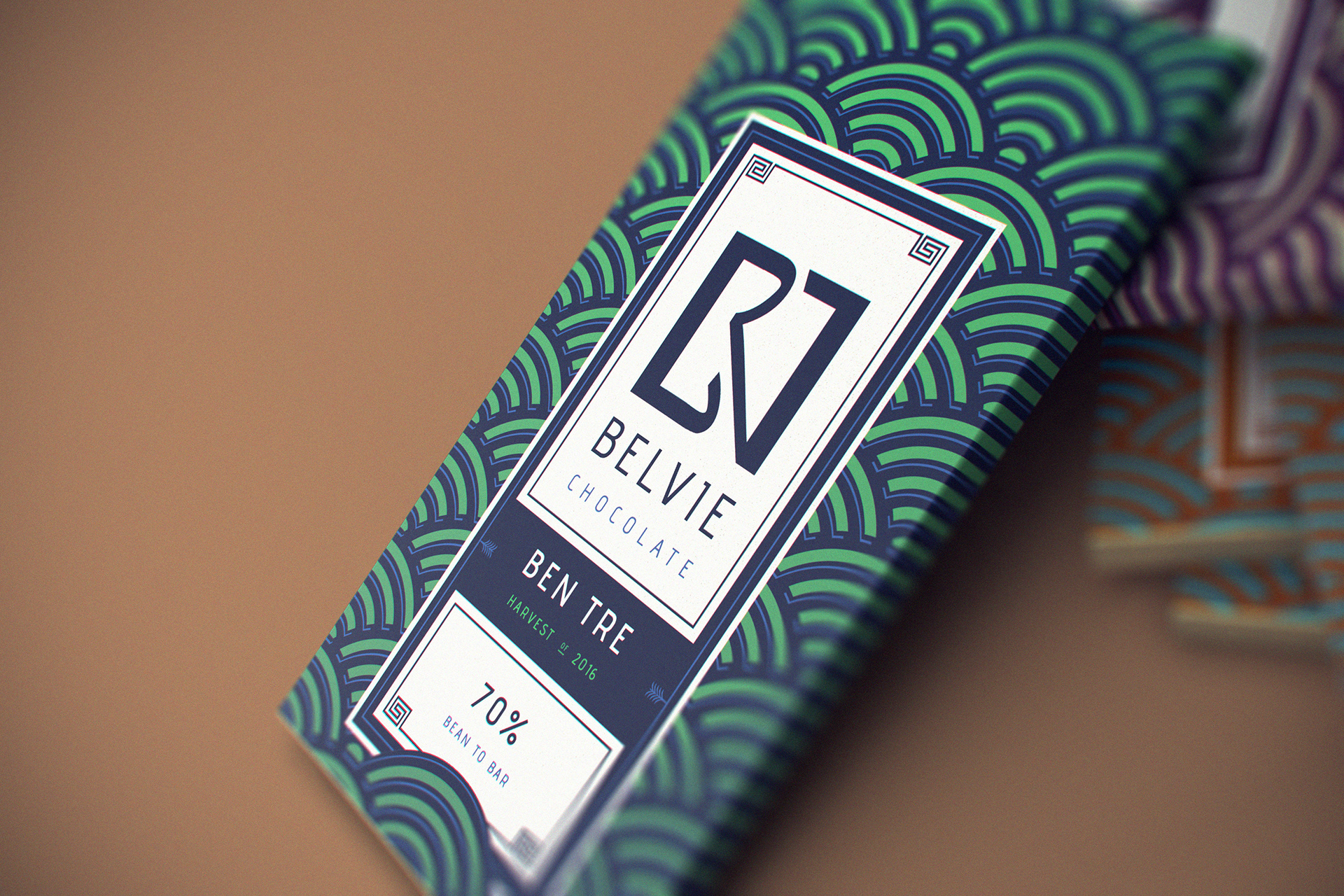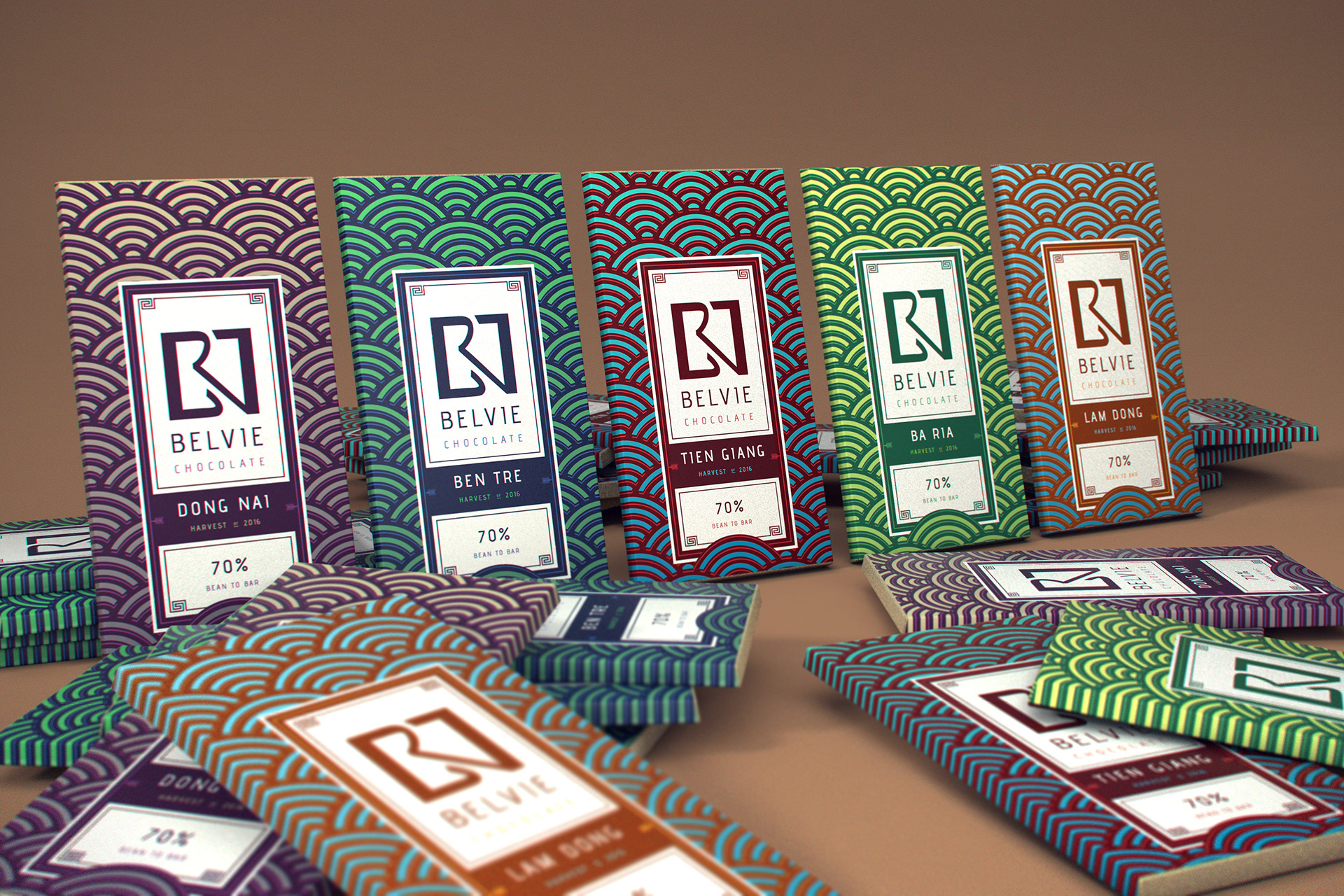 Utilizing Asian cultural patterns, the design was a harmonious combination of classical and contemporary art styles which created a distinct feeling for a premium Vietnam based chocolate brand.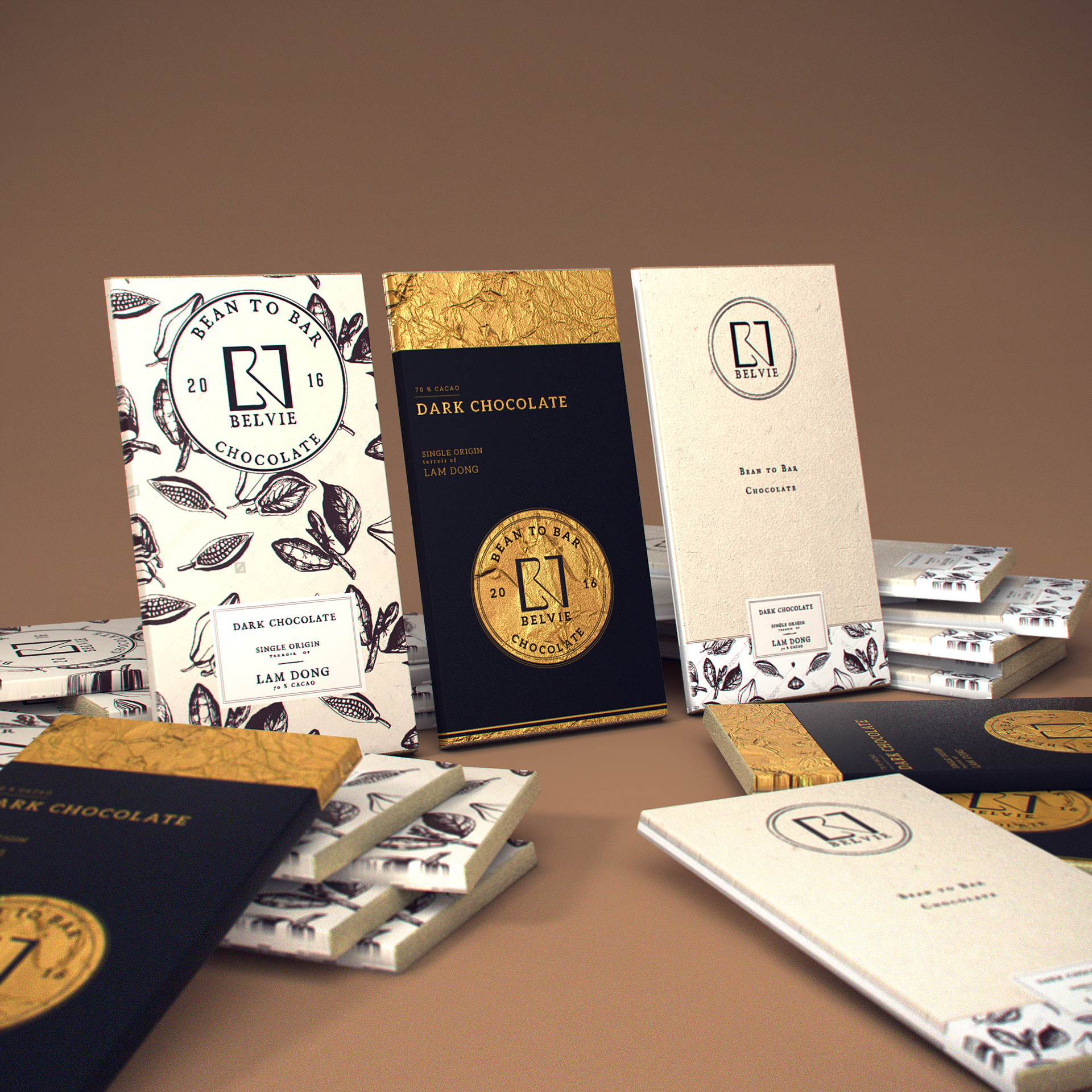 Based on the idea of making the brand look clean, fresh and high-quality, this modern and elegant packaging design brought the healthy and organic feeling to the products.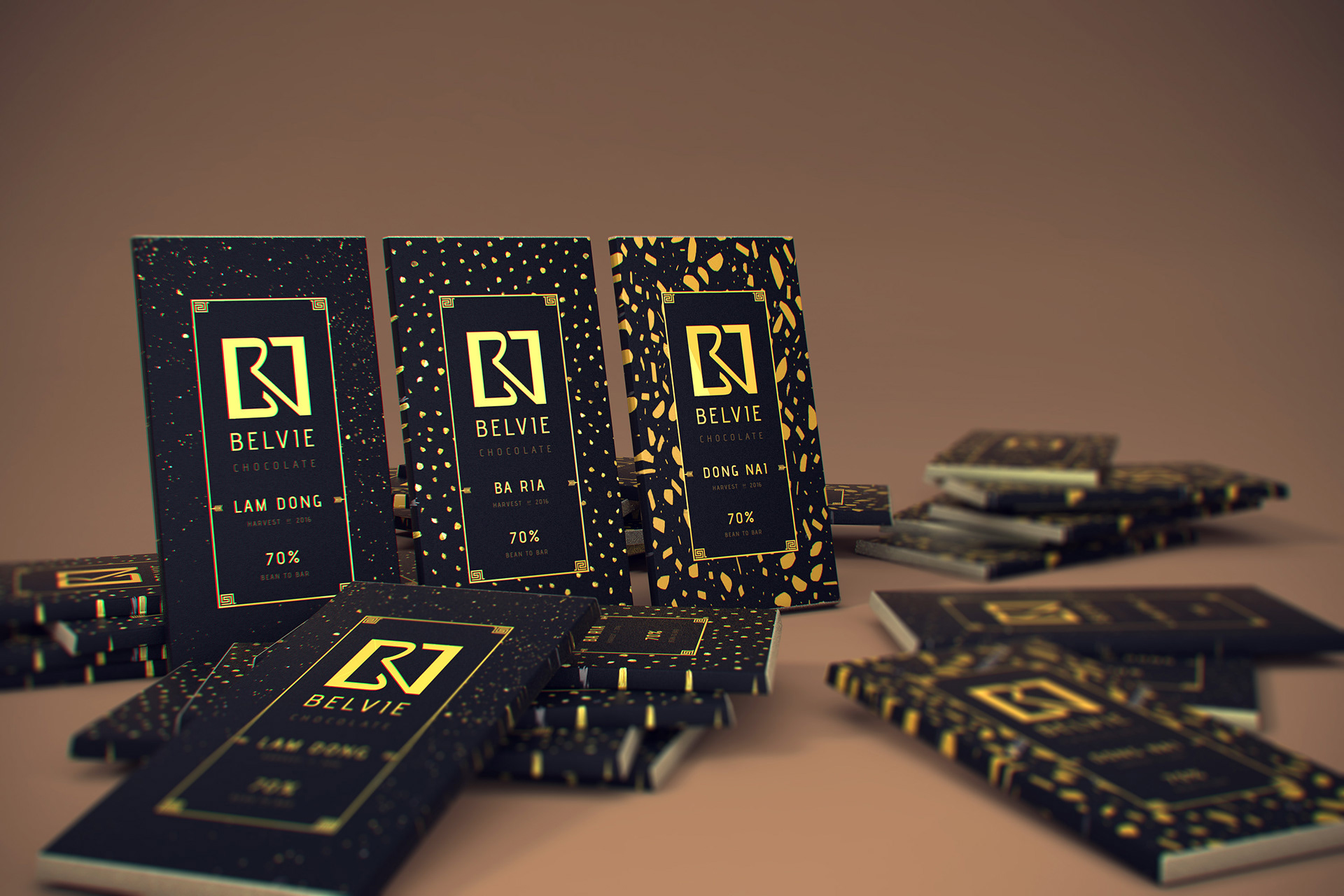 Inspired from the soil texture in different regions where the cacao beans were grown, we used distinctive patterns to reflect the nature of each type of chocolate. With the minimalist approach, the golden patterns were striking on the black background to convey the exceptional and delicate look of the packaging.