This was my first car 3D model, fully modeled in NURBS converted to a polygonal mesh in Maya as a self imposed challenge. The model was then ported to Luxology Modo for lighting and rendering as a personal rendering research project. 
Rendering of just one minute of video took over 20 8-core workstations rendering for almost 72 hours.
Renders of this model have been featured in multiple online publications, in the official Modo website and in international digital imaging magazines.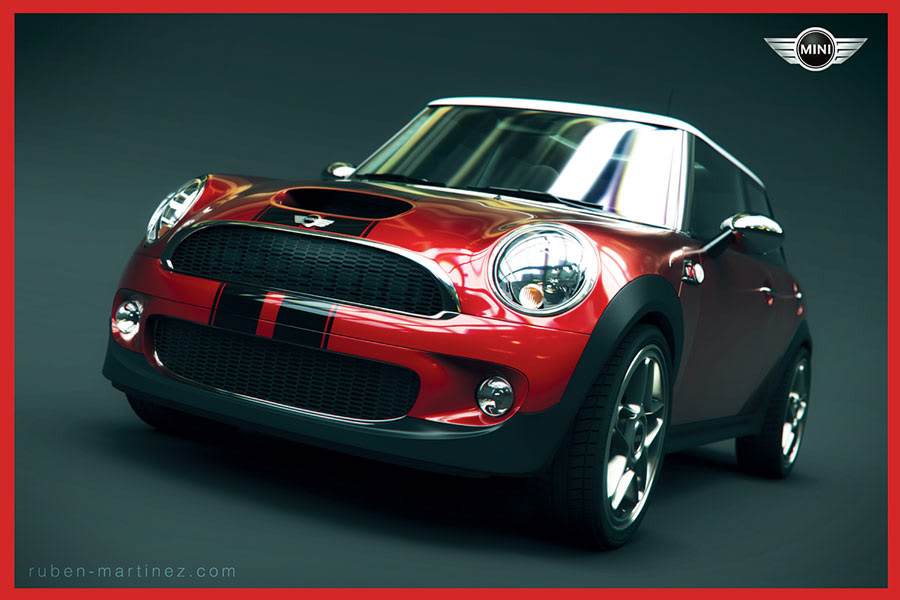 A depth of field test render created entirely in post production over a single render. This was something quite novel at that time.