Quán Ụt Ụt is an American-style BBQ restaurant chain based in Ho Chi Minh City. Their approach is to stay as close as possible to the authentic style but put a small twist on it to fit the Vietnamese palate and style.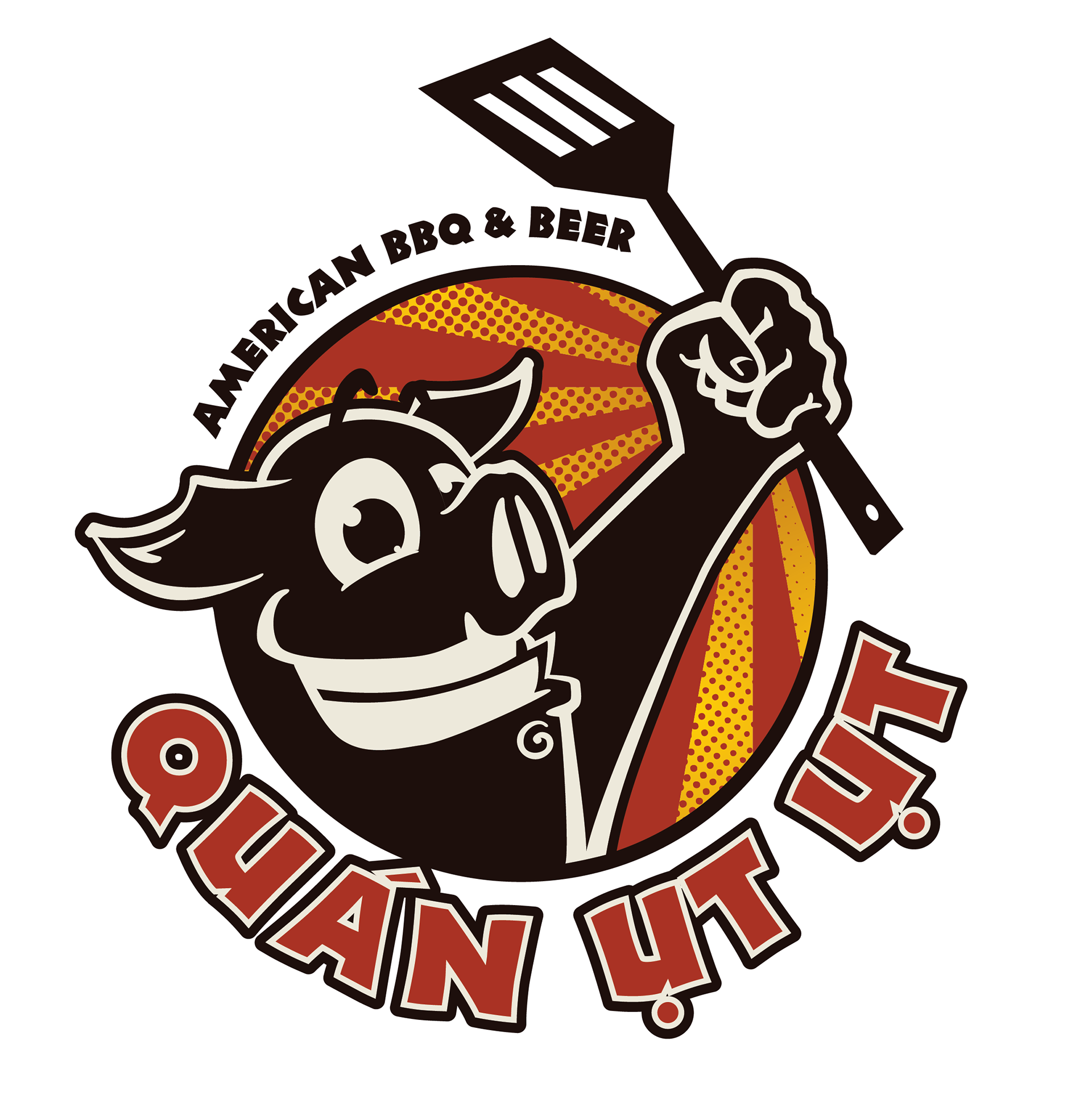 We worked with the founders to develop the branding for Quán Ụt Ụt with a brief that can loosely be described as "somewhere between Hello Kitty and Vietnamese propaganda". It was also important to have an element of "cheeky" in their branding, since that would be one of the defining characteristics of the brand's marketing and communications.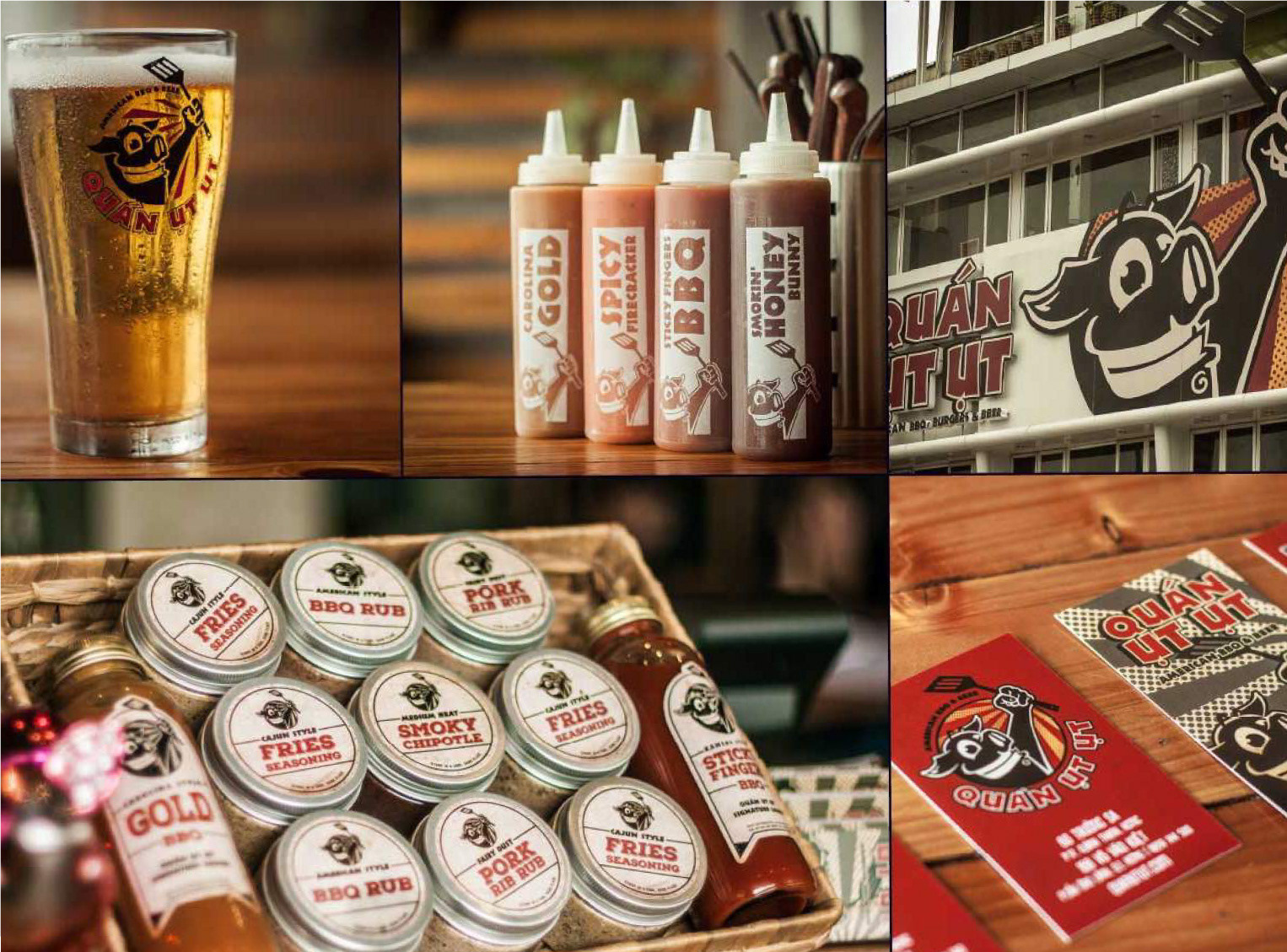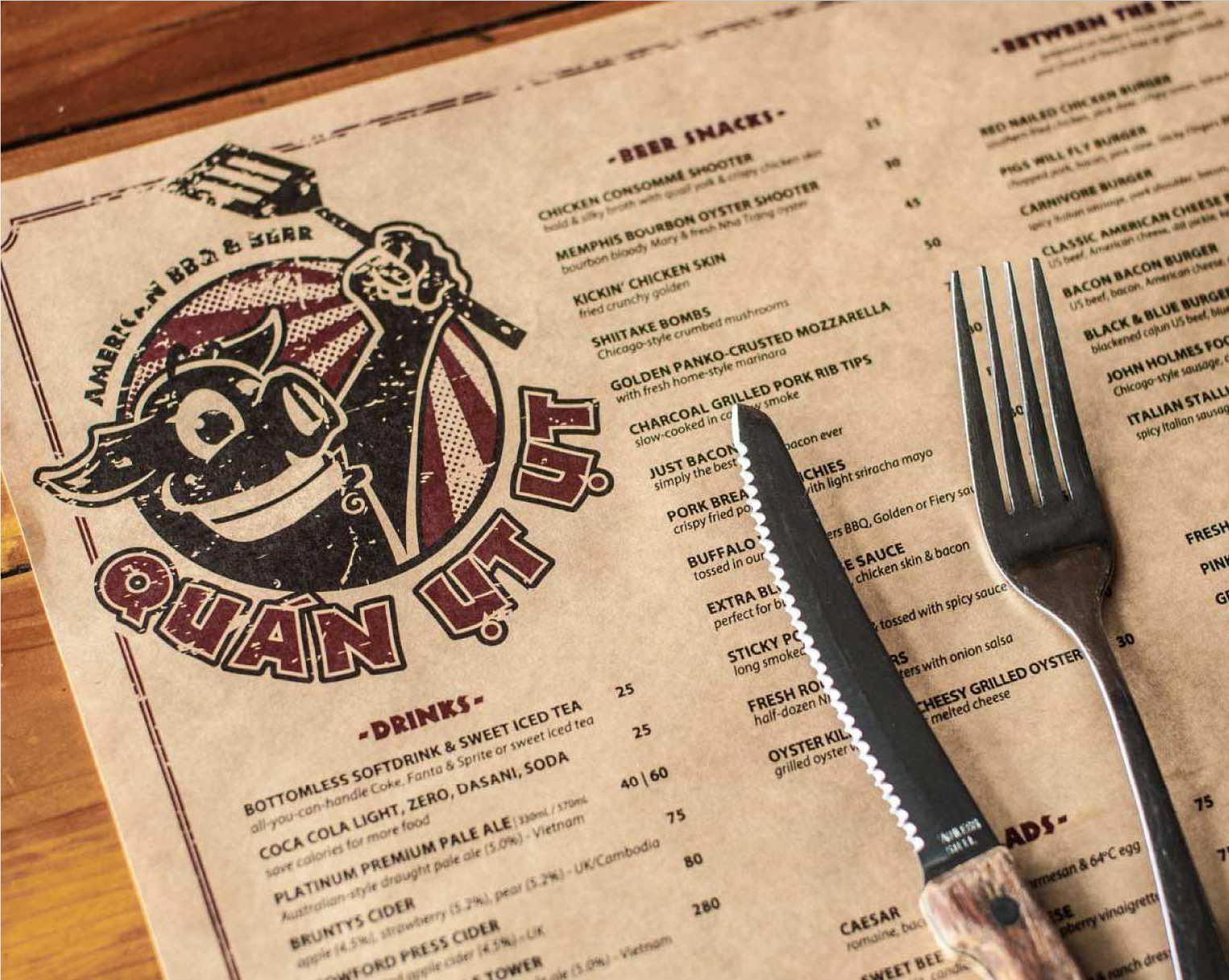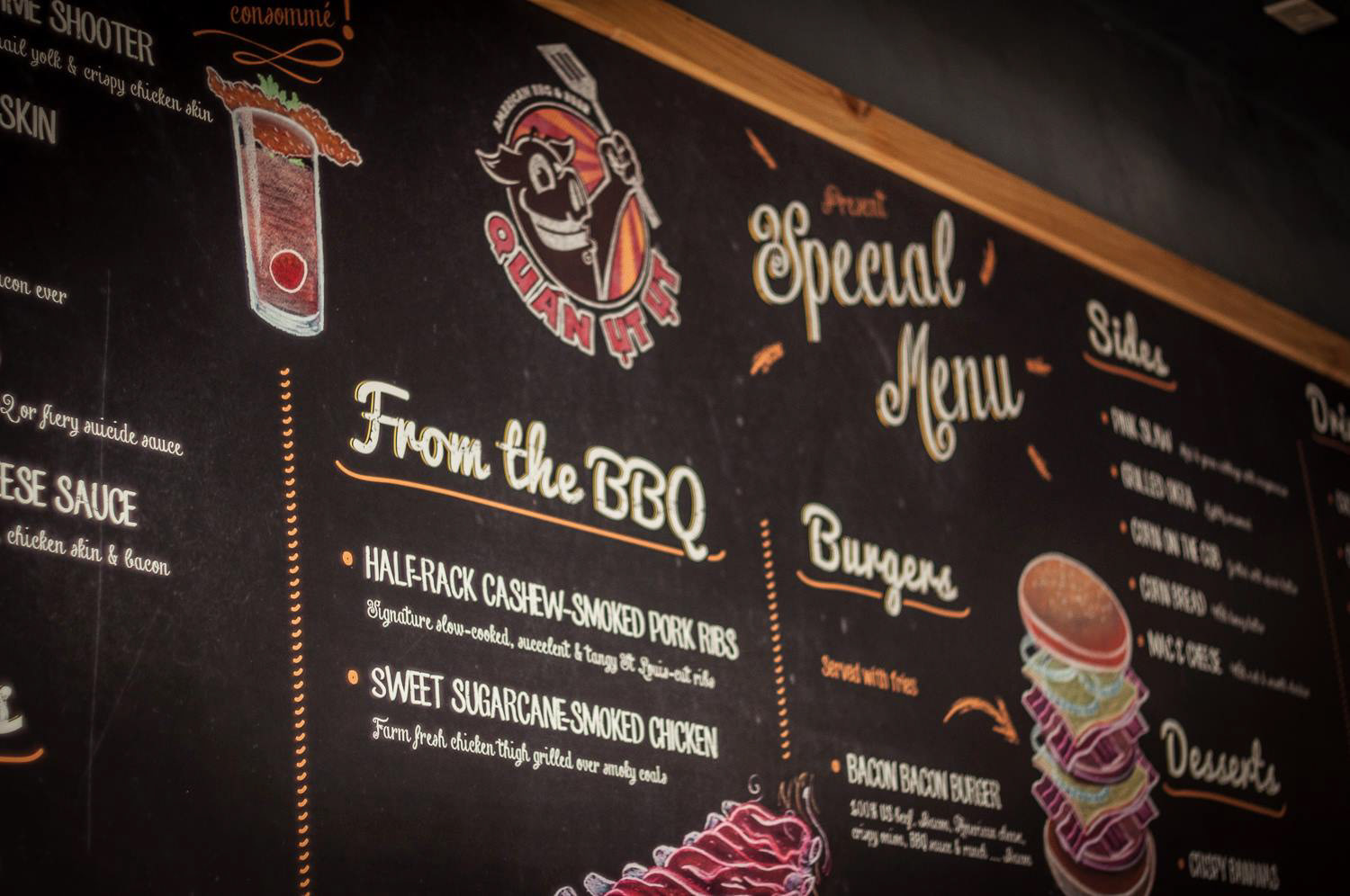 Once branding and menu design was in place, we got to let our creativity go wild. This partnership with Quán Ụt Ụt allowed us to create some of the most fun content we have produced for clients. Among them is one of our favorites, unglamorously titled, "Phim Con Heo", which loosely translates to "Piggy Movie" but also how porn is normally referred to in Vietnamese language.
This video celebrated the birth of their second restaurant: "Bacontainer", along the river in Binh Thanh district in Saigon.
Some of the many pieces of merchandising we designed for Quán Ụt Ụt was a collection of t-shirts based on iconic 80's and 90's rock artwork adapted to the Ụt Ụt brand.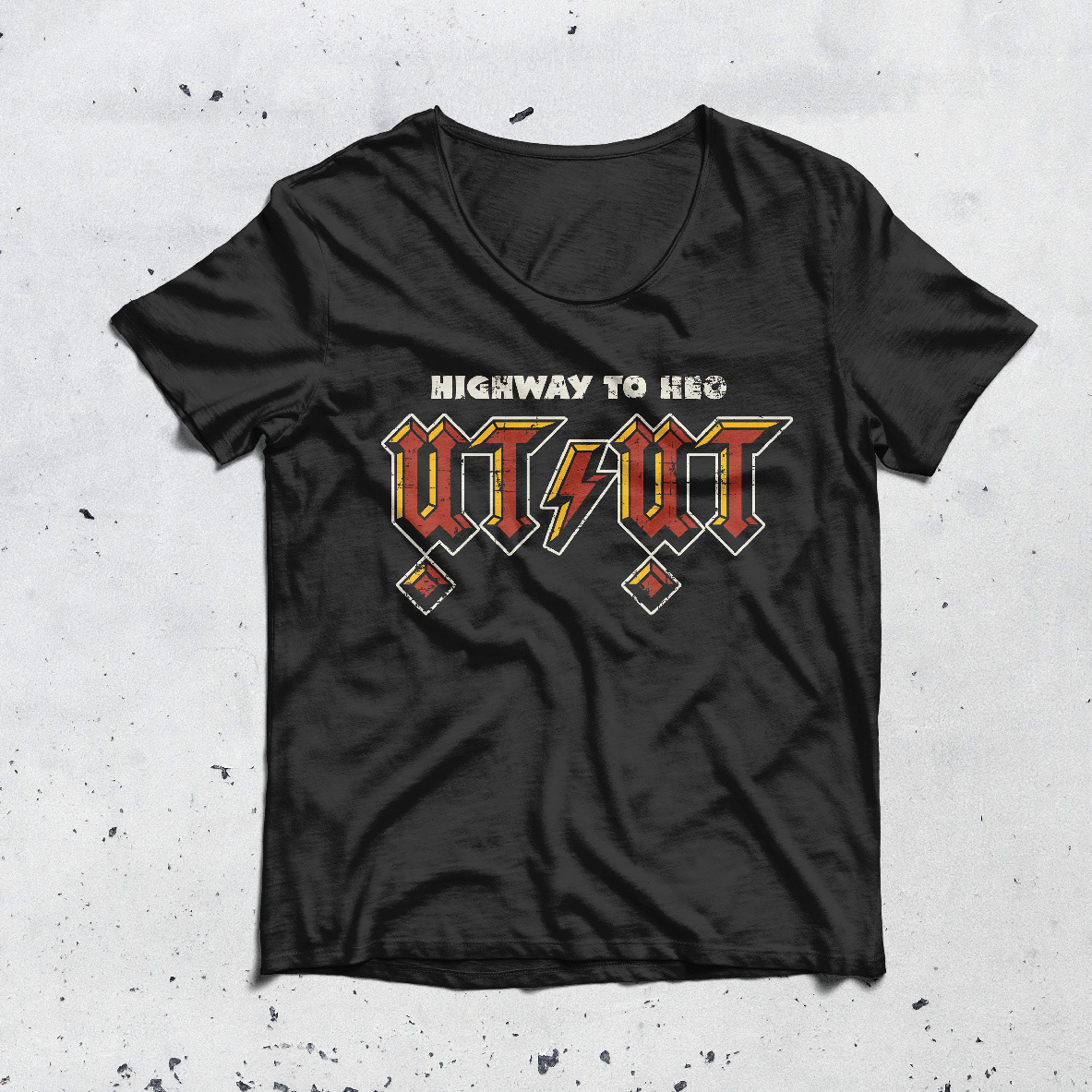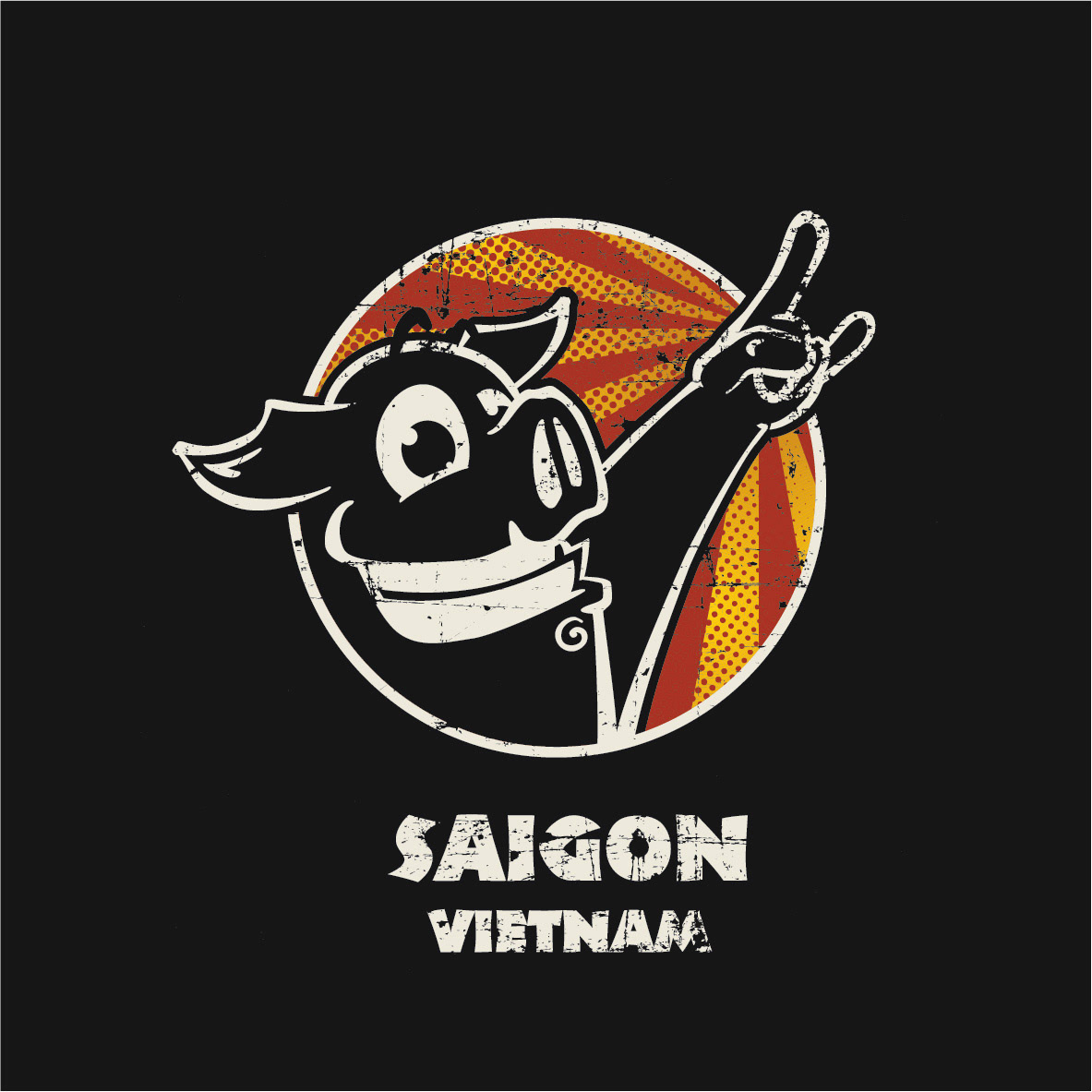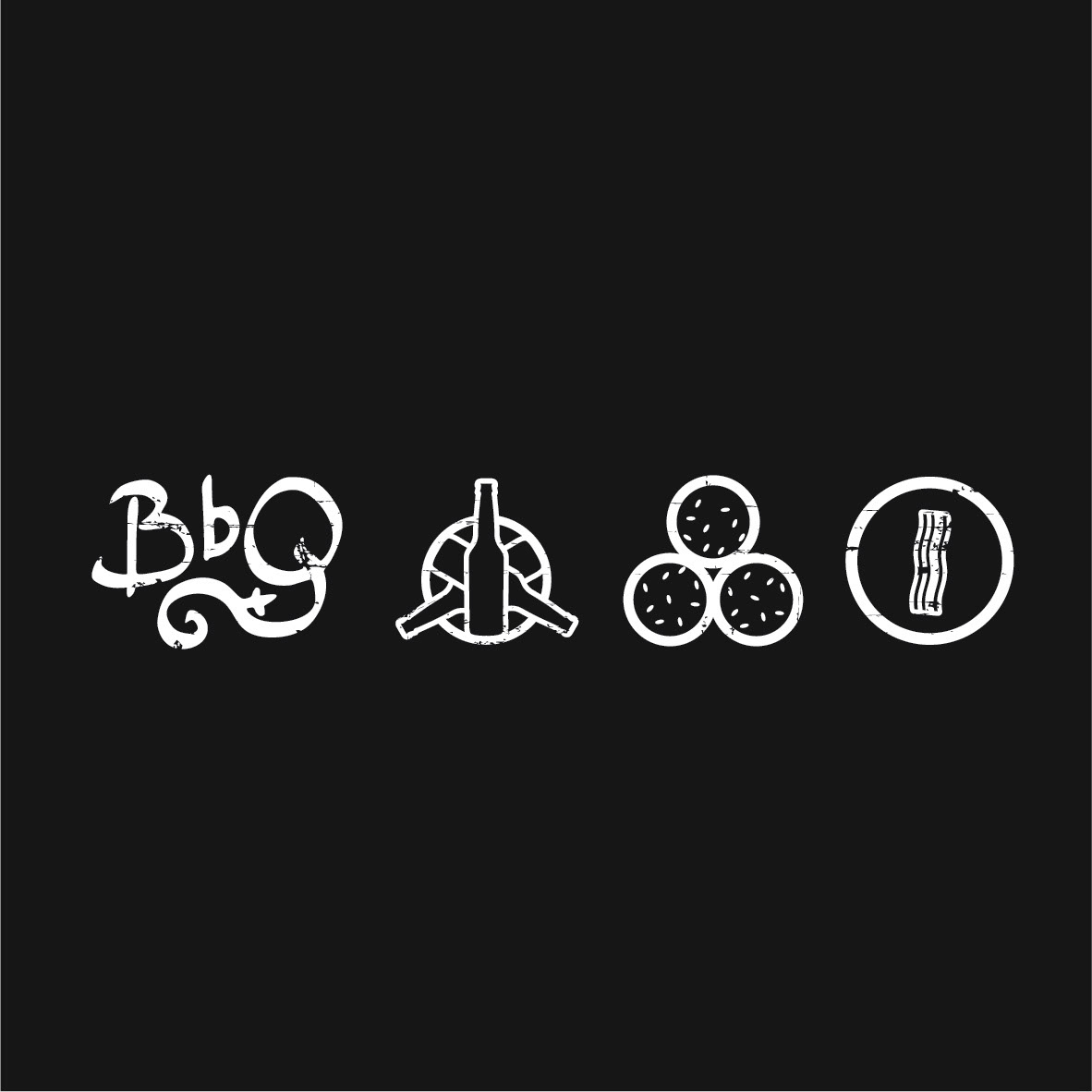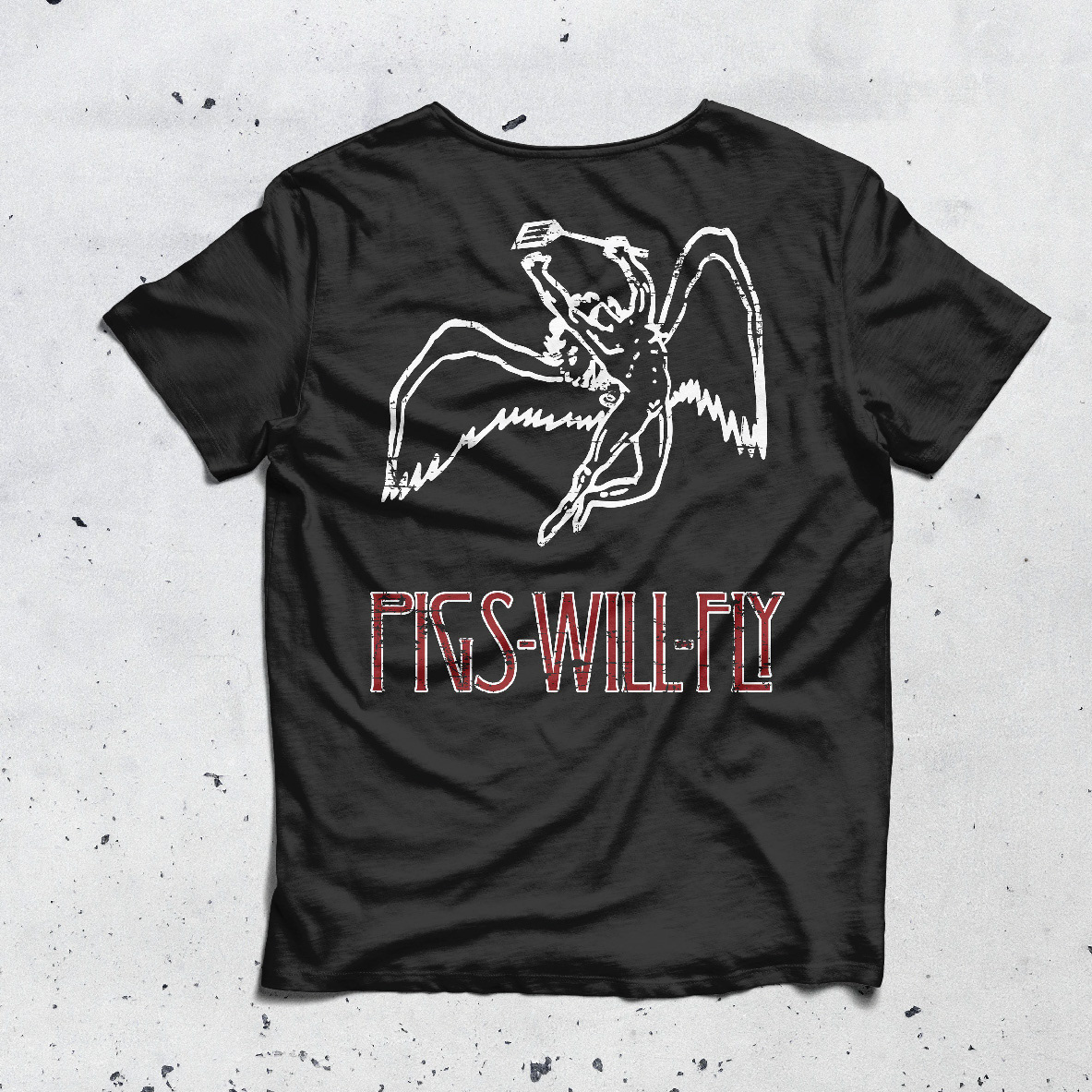 A video campaign we created for Ut Ut Restaurants was "Ụt Ụt Got Talent" – A spin-off of Vietnam's Got Talent, plus BBQ. We held a promotion, inviting customers to show off their talents in the restaurant and receive a discount on their meal. This content we leveraged on social media and published on their website.
We also created the "Arousogen Outbreak" campaign from scratch, with purposefully fake news, about a "sex molecule" found in American BBQ that took Saigon by storm. We created news articles for made up newspapers and magazines and two news clips from our wild AP6 News Channel that were some of the must fun, irreverent and most importantly effective work I've ever done.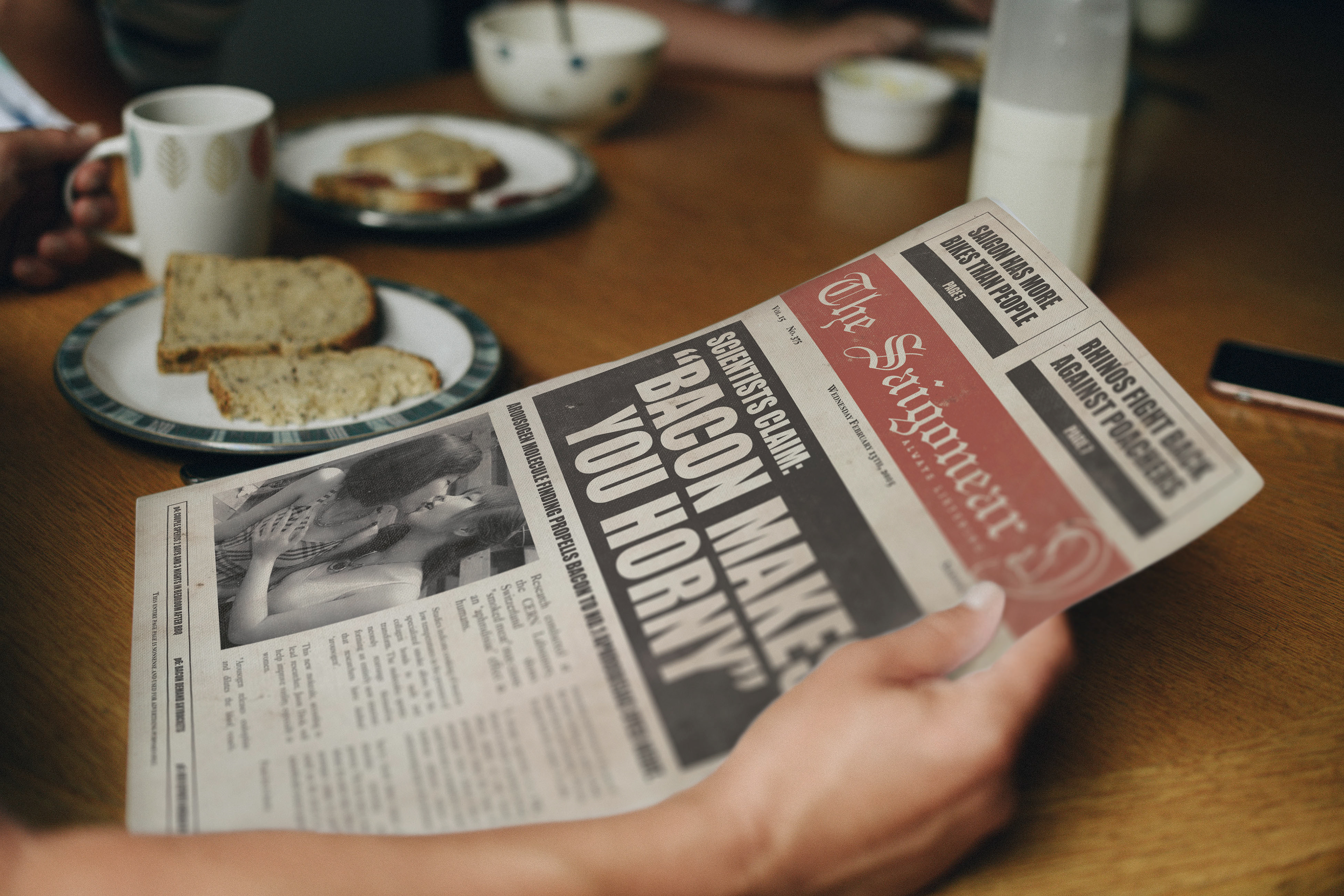 First AP6 News clip above and it's follow up released a few days after the first one.
Some of the promotional shots we worked on for their famous "John Holmes Footlong Hotdog", "Red Nail Chicken Burger" and their uber-popular "The Plank"